CUBE Series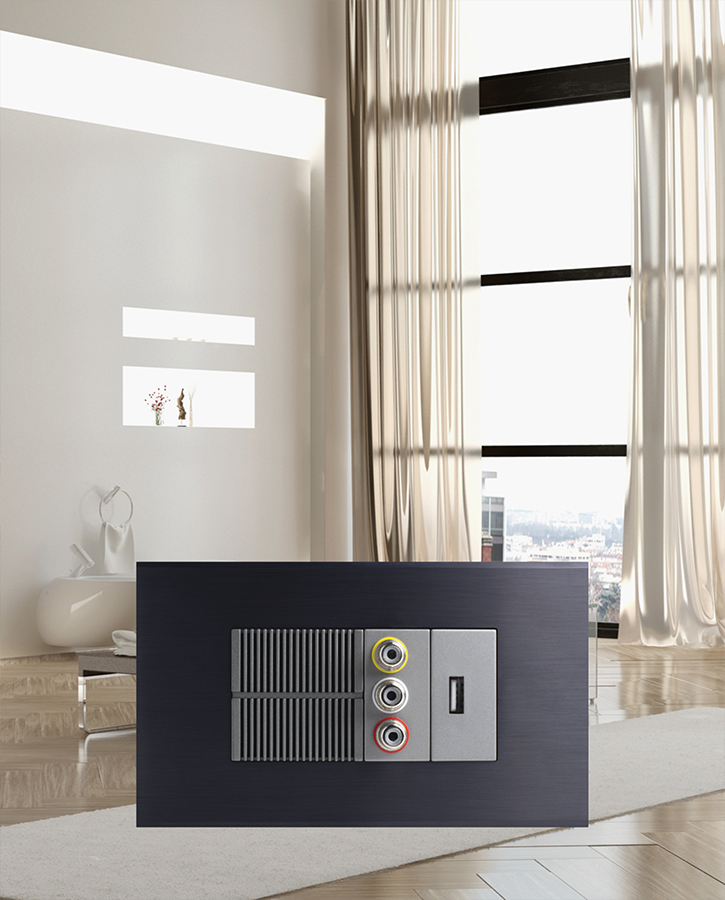 modern switches sockets and accessories for
residential and commercial buildings
CUBE Series is a modular product range which is designed to satisfy the requirements of electrical installations in modern buildings.
The range includes switches, sockets, fan regulators & dimmers, hospitality products, communication sockets, acoustic and optical signaling products, cover plates etc.
Modules such as switches, sockets etc. are made to a standard size (module) which are mounted on frames. Front plates are available in a variety of colours, materials and finish. The front plates can be changed at any time without disturbing the wiring to adapt to changes in building interiors.
Use of engineering grade thermoset materials in CUBE Series products makes the range extremely strong and sturdy with flame proof qualities. The engineering grade thermoset material used in the products has excellent electrical insulation properties and does not catch fire. This ensures that the products are capable of handling higher operating temperatures.
This engineering grade thermoset material is conventionally used in industrial applications where high degree of electrical insulation is required.
More..

5267.61.2