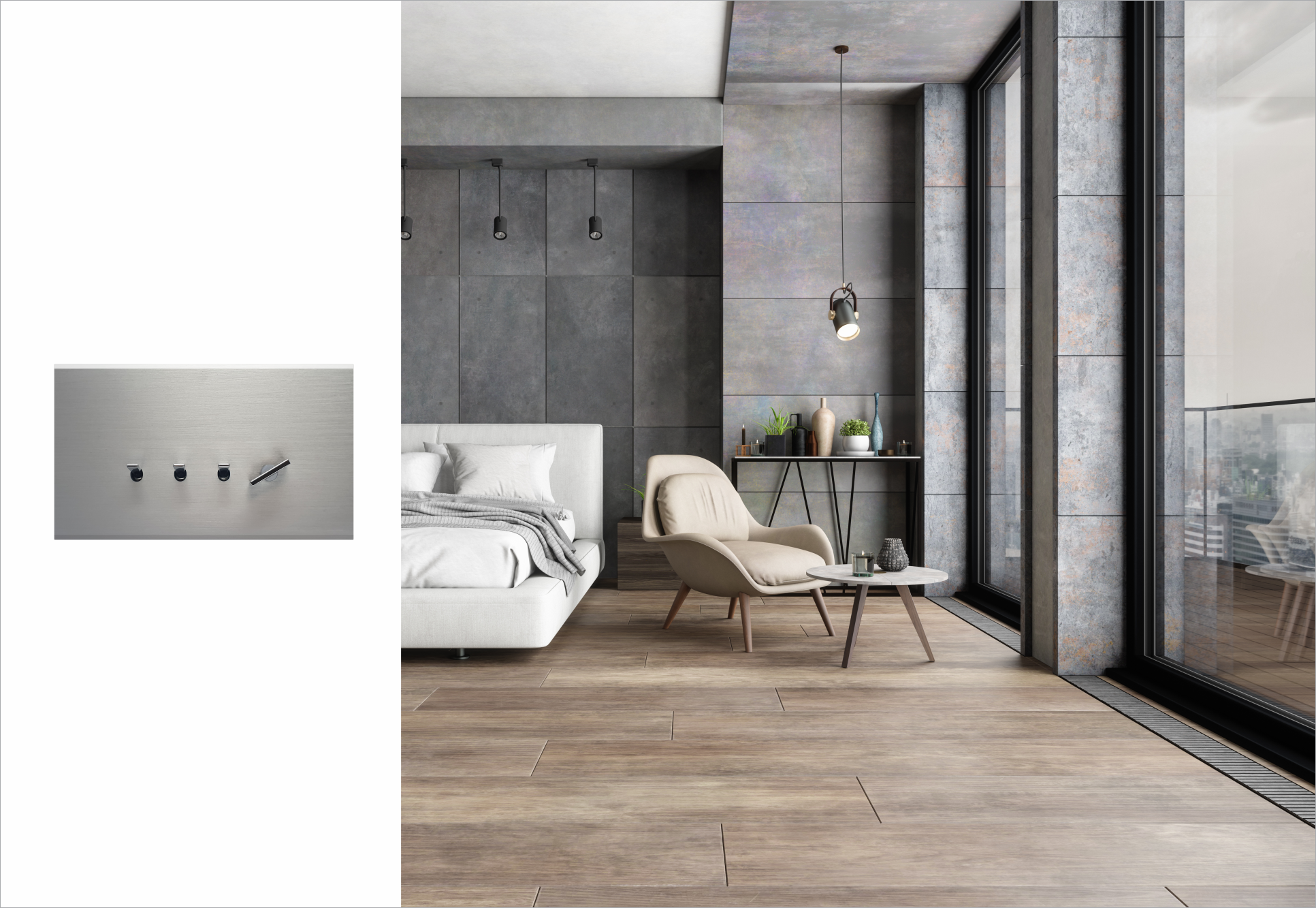 plates made from blocks of solid aluminum with
a brushed finish for a sharp look
Each piece of Solid Aluminum plate is machined out of a solid block of aluminum to give it a sharp and clean look. Natural, Black and Dark Bronze Finish that match a variety of interiors. These plates look excellent with switches in Mellow Gold, Chrome Glossy, Black Glossy and Matt Chrome finishes. The complete look is a solid, well engineered and a smart composition.
more...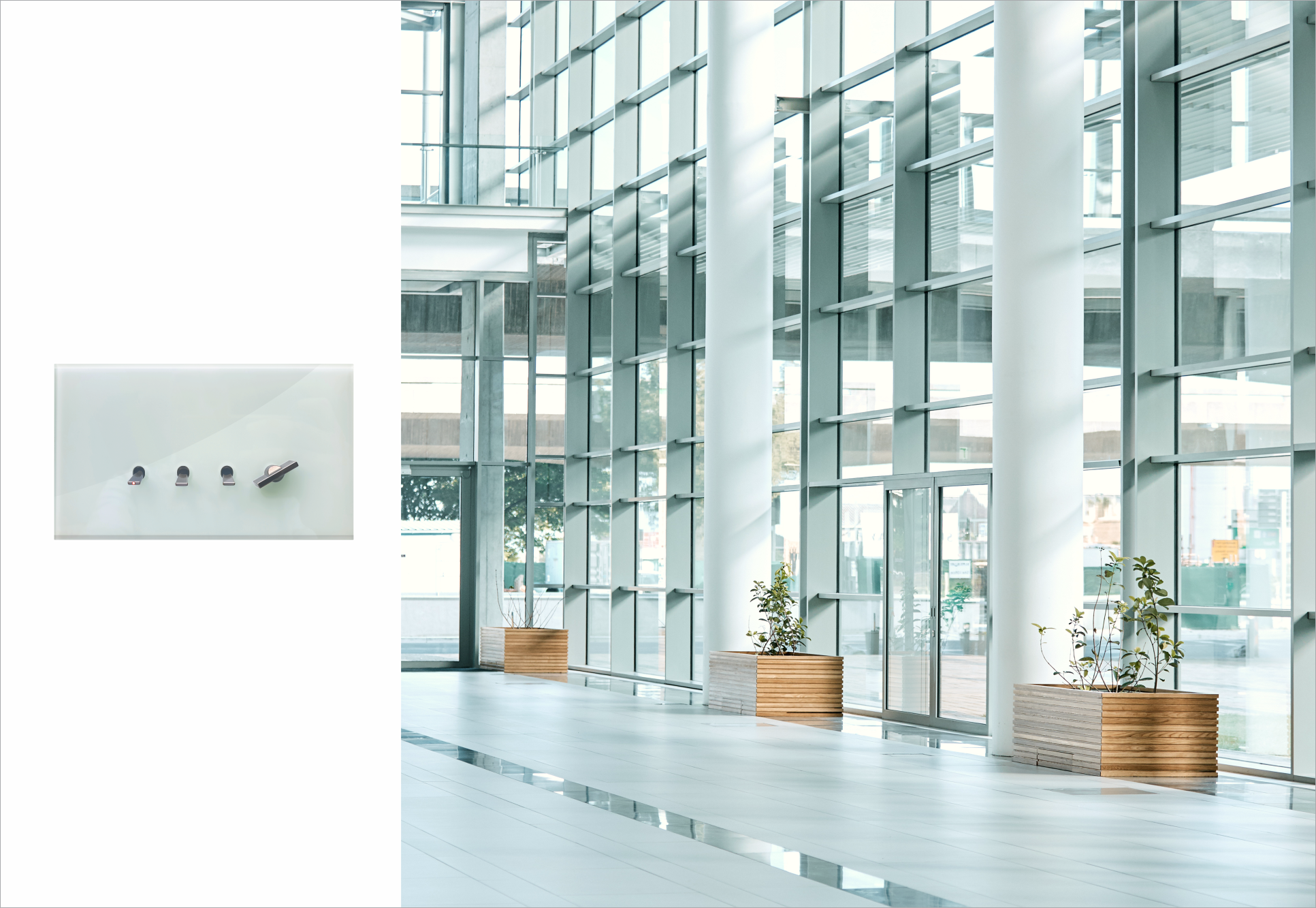 engineered tempered glass plates with solid colours
and clean lines makes it truly modern
Solid glass plates are made of engineered glass which is tempered and toughened to make it rugged and to impart a nice uniform lustre. Solid glass plates are available in Ice White, Metal Gray, Smoked Silver, Solid Black and Ultra White colours. Minimalistic design with various optical forms in glass plates and metallic switches makes them an aesthetic treat to the eyes.
more...