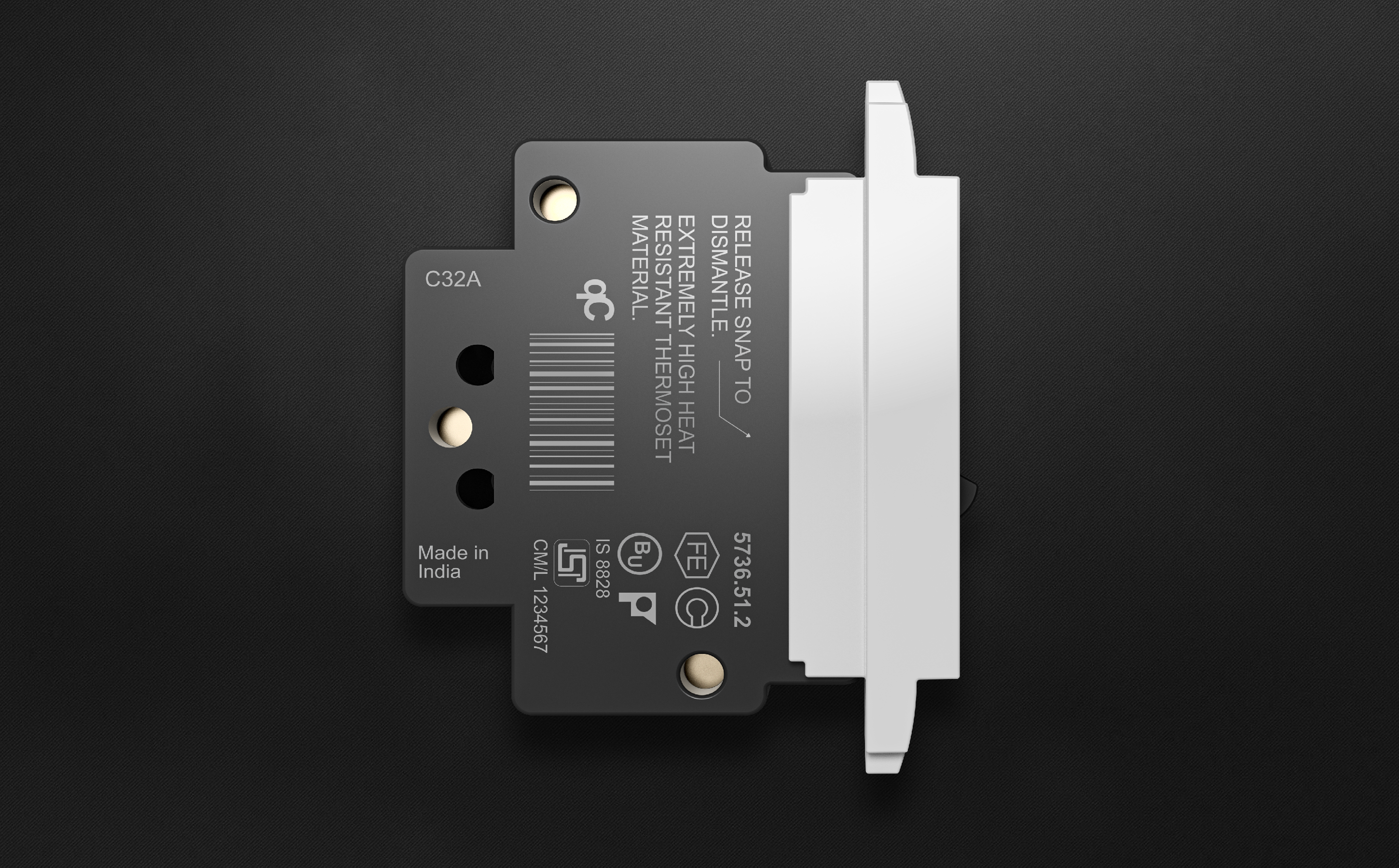 Tiny MCBs are modular MCBs which can be
mounted simply like a switch
Tiny MCB is a unique product which was first introduced by Norisys, and which has now become a common household product. It is a modular MCB which can be mounted like a switch. These MCBs are front mounted along with switches, sockets, etc. of CUBE Series or SQUARE Series products. Tiny MCB can also be mounted on sunmica sheets of any existing or new
more...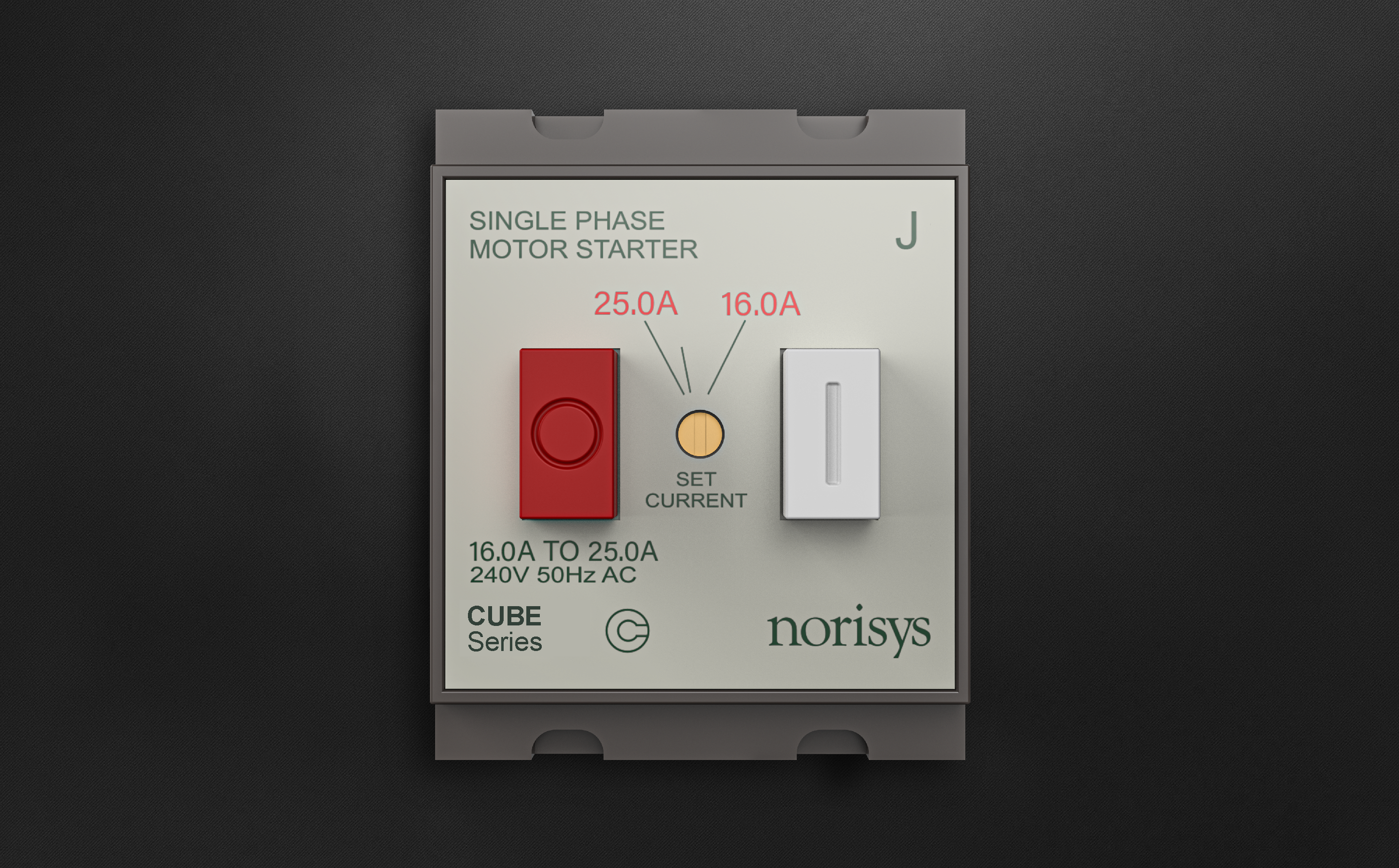 Ideal device for protecting air-conditioners,
washing machines, etc. from dangerous overloads.
Single Phase Motor Starter is a device for switching and protection of appliances such as room air-conditioners, refrigerators, washing machines, computers, water coolers, pumps, etc. up to 25 Amperes. In case of any overload, the Single Phase Motor Starter trips, thereby protecting the appliance from any burn-out. These starters are normally mounted with
more...